ÖKB – Market Study on Agro-Industrial Supply Chains in Vojvodina, Serbia
International Market Studies, Best Practice Studies,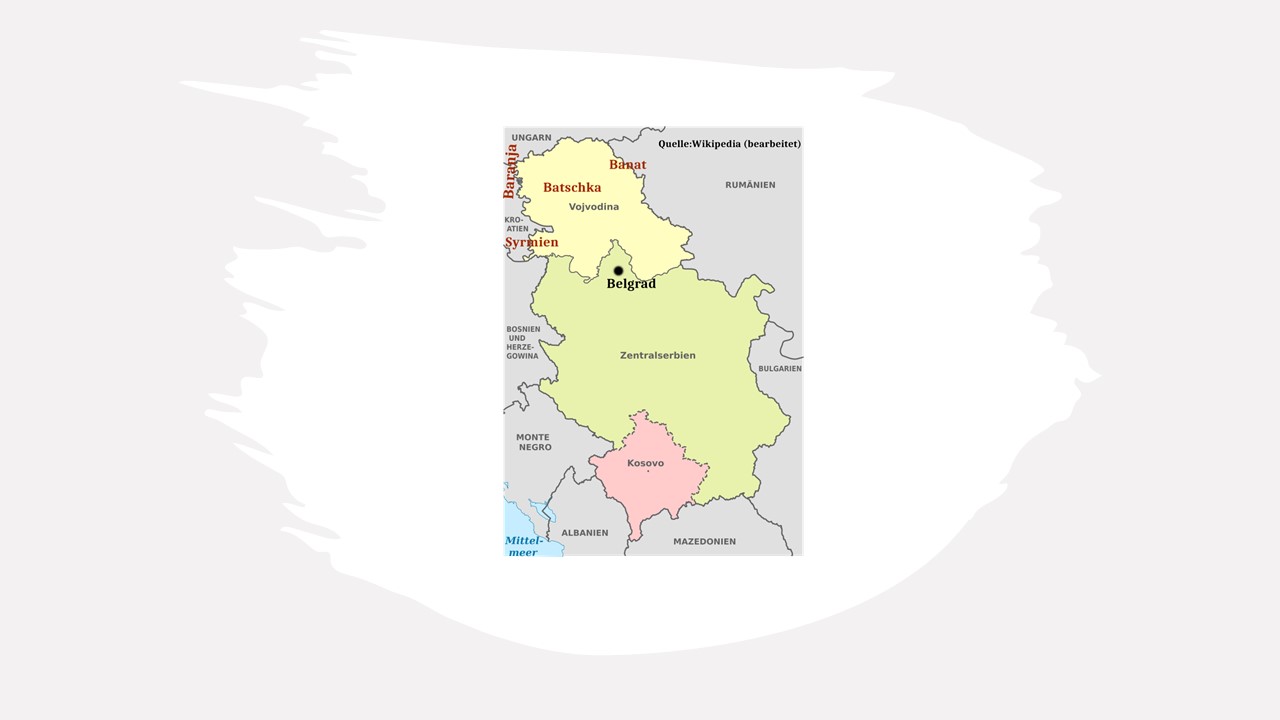 Implementation of an Agro-Industrial Economic Cycle in the Vojvodina Region
The projects aims to enhance business relations and joint ventures between Austrian, international and Vojvodinian entrepreneurs on a long term basis. First, long term contracts – together with intensive know-how transfer to ensure the quality of the products to be delivered – will be prepared to help the region with initial income. Second, technology transfer will take place on the farmers' level as well as on an agro-industrial level.
The initial element of the project is the crop oilseed rape. For the time being, oilseed rape covers around 2,000 ha in the Vojvodina region. It is intended to continuously increase this area to 80,000 ha over a period of 8 – 10 years, supported by long-term contracts with the processing industry in Austria or elsewhere.
The head-point of implementing an agricultural-industrial circular flow is the establishment of a so-called "OILSEED RAPE ASSOCIATION", in which interested private farmers will be active members. The above-mentioned association will coordinate all concerned activities, i.e. technical advising of the members, making certificated seed available to the farmers, organizing the necessary, specific machinery, concluding field and yield contracts with the farmers, negotiating prices of the harvest material with the domestic and international consumer oil industry etc.
Oilseed rape in blossom is an excellent pasture for honeybees and will stimulate the traditional bee-keeping activity in the region. Honey, as well as propolis and gelée royale of high-quality, could be exported in large quantities without any problems (also to the pharmaceutical industry), ensuring additional income for the rural population. After 10 years of embargo, the bee-stocks have deteriorated and enhancement of the genetic material is badly needed. There is great interest from the Austrian bee-keeping association to help and support the local apiculture. To afford these investments, long-term-contracts with international companies will be established and negotiated.
On a short-term period (2-3 years), oil-production for consumers as well as a biodiesel plant will be built as a joint venture between an EU producer and an established domestic plant. This development anticipates the EU-directives on biodiesel within this decade.
The oilseed rape cake is an essential by-product of oil production and will be returned to farmers, as it can be utilized as a protein compound in milk and beef production. Again, after the 10-year embargo, cattle breeding in Vojvodina needs a genetic regeneration, for the realization of which the import of high breeds is of primary importance. New cattle keeping methods as well as organic biological principles will be at the center of all activities in this part of the program. Financial support will be based on a "triangle barter" with other components in this program.
The laid up meat industry of the region will be provided again with high-quality meat and their processed products like ham, sausages etc., will supply the domestic market and will also prepare for export to EU countries. There are meat processing facilities in the region, but they are working at only 20-30% of their initial capacity due to lack of production resources and money. Processing lines need urgent investment and modernisation in order to adapt to international standards of hygiene and product tracking.
The skins of the slaughtered animals (especially those of cattle) will be processed at tanneries in the region. These tanneries need urgent investment in environmental facilities as well as processing lines. Austrian investors are interested in joint ventures with these local SMEs, as they are producing for the automotive industry and could easily satisfy a higher demand of their clients. These joint ventures need investments not only in hardware, but also in quality issues and human resources capacity building. Due to high investment costs, this part of the program might prove crucial.
Until 2009, an export potential of 460 mill. € has been estimated for the complete agro-industrial economic cycle.
The initial part of the program (feasibility study) was financed by the Austrian Control Bank and was finished in fall 2002. This study, carried out by BLUESAVE , comprises the technical, financial, economic, legal and organisational aspects of all the sub-components. It is well supported by the regional government and the agricultural secretariat of the Vojvodina.
In 2003 BLUESAVE started to write business plans for identified joint venture projects, driving the decision process with investors and banks.
Support to finance the implementation of the sub-components is needed. Initial talks have started with international donors, private investors and banks. BLUESAVE is preparing business plans for certain sub-components and has already channeled some of the projects in funding pipelines.